DITTO Light Box
Based on initial discussions, here is a concept for a frame photo box.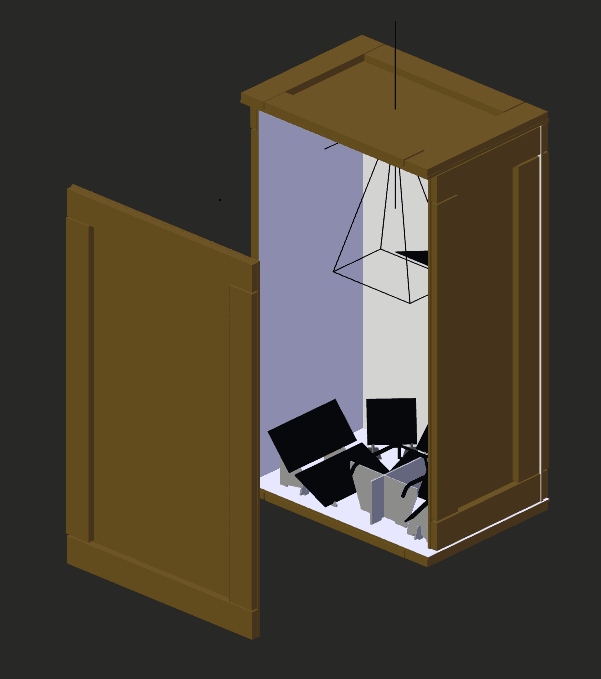 A set of mirrors oriented around a frame, all held in place by laser cut clear acrylic 1/4" thick panels. The assembly is contained within a plywood shipping crate, the interior of which is painted white. Instead of the shipping crate, a generic photography light box may be employed.
The camera is inserted through a hole in the top of the box, resulting in multiple precise views from multiple angles, all in a single photograph.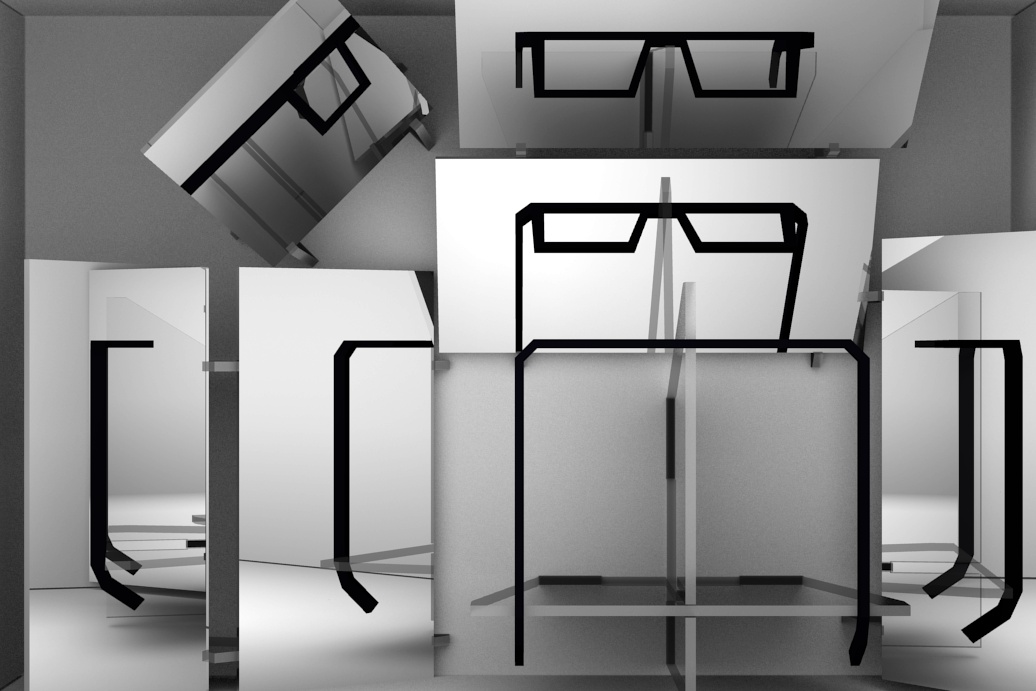 The acrylic panels are designed to slot together for easy assemby. They ship flat for easy transport. All of the panels slot into a laser cut base plate (hidden for clarity).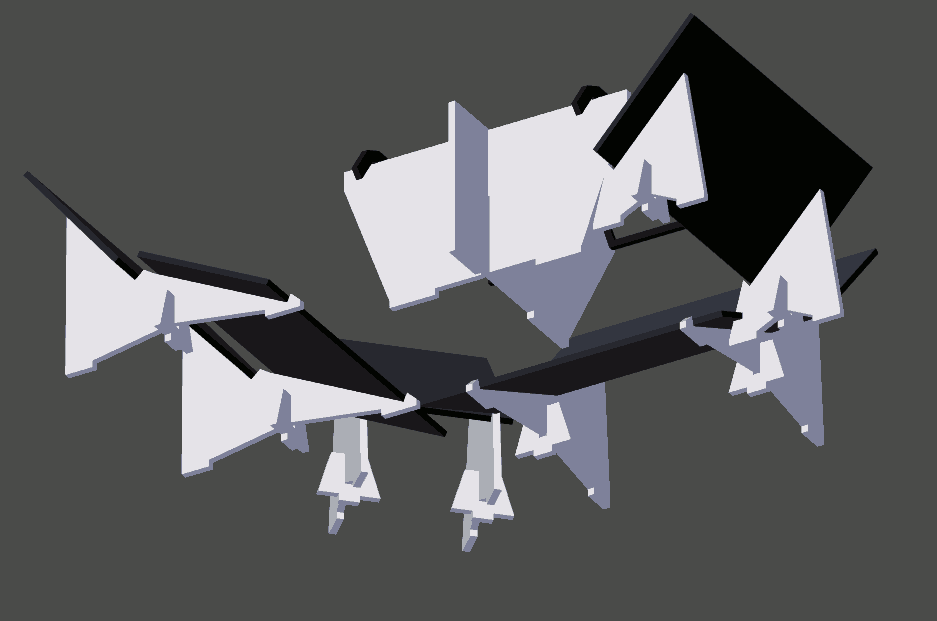 You can download the blender geometry here.
The above is all merely an initial concept. Fabrication costs are expected to be approximately $300. Please contact us for further details and updated pricing.
Tryop is not intimidated.
Tryop is a contract-only DBA company. Contact us by e-mail via:
info@tryop.com